SportsPro Media partnership, AMOS London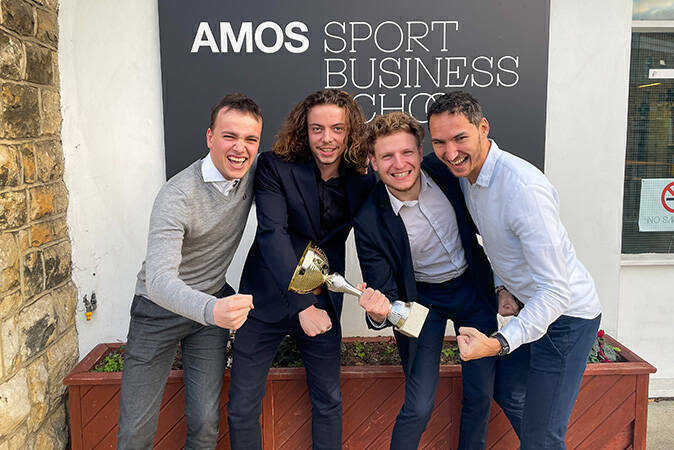 SportsPro is the world's leading international media company for the sports industry in print, digital and events. This magazine has more than 20 million of impressions across digital, social and newsletter channels and is producing annually more than 3500 content pieces.
How has this partnership come up ?
Paul Guest who is the commercial director of SportsPro, was a Lecturer of sports tourism at AMOS London 3 years ago, and he is the one who brought this partnership to our attention.
As an educator of the industry, the magazine is always seeking to meet with teachers, lecturers, universities representatives and students to "understand the gaps and knowledge of the market", specifically the ones of the younger generation as they "want to be able to write content that would be of interest to them".
For Paul the students "think differently than the professionals working in the industry for years, they inspire the change, they challenge ideas, and more people are willing to invest time and money in the younger generations".
Through their monthly newsletters and their different classes, SportsPro aims to "provide the students with insights that they could not have anywhere else".
What are the objectives for the students ?
Learning from the best in the industry at what makes effective thought leadership content. Secondly, our AMOScians went through 2 sessions with the lead publicist of SportsPro regarding the production of a thought leadership article which was published in the following newsletter.
Finally, they are offered a chance to compete against the best universities in the world in the SportsPro's sustainability Hackathon whilst having access to some of the leading executives to support them. Once more, the winning group gets a chance to be published in the newsletter, providing visibility to the best AMOScians (the articles get 4 million views on a yearly basis).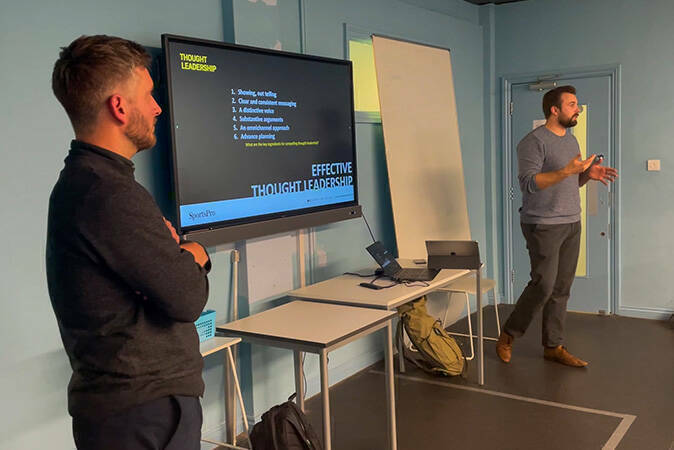 What are the objectives for AMOS ?
Our first objective is to showcase the innovation of AMOS in comparison to other academic institutions. Secondly, it is about positioning our students at the centre of the sports business ecosystem and finally providing our students with unrivalled access to key sports business industry stakeholders.
What are the next steps in this partnership ?
1. The Hackathon will be conducted between the 8th and the 10th of April
2. Full-page advertising in the July edition of the magazine
3. Access to a virtual conference on the 26th and 27th of April about the tools needed in the business to take smarter decisions as well as an in-depth look into the digitalization of the industry.
Découvrez nos formations
Un diplôme de niveau bac+5 est courant pour ce type de métier. Un bachelor associé à un master ou un Programme Grande École en 5 ans permet de développer des compétences diverses. En effet, en plus d'élargir ses connaissances sur le marché du sport, les étudiants se spécialisent dans le management, la communication et le marketing du sport.
Toutes nos formations