"The world is a book and those who do not travel only read one page" Saint Augustine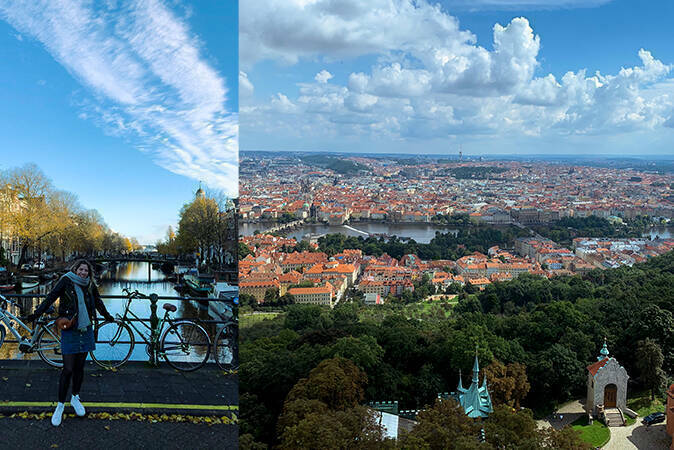 Today, we are discovering the story of Pauline, who is one of our Amos B3 student, who just came back from a semester in the University of New-York in Prague.
How did you find that university ?
"Last year, I was meant to be going to the Amos London Campus for the second semester, but because of Covid, all classes were delivered online, so I told myself that I would wait for the next occasion to go abroad, and it arrived pretty quickly.
Several options were presented to me, the US and Canada were part of my priority list but unfortunately, my level of English did not allow me to access these universities, so I looked around and found that there was an American University in the heart of Prague, and, applied immediately. It took some time for me to convince them that my English level would not be a problem, but perseverance paid off, as I got accepted to do a full semester at the University of New York in the Czech capital.
I was really excited about going to this country and knowing that another student from AMOS was joining me, it gave me all the confidence needed to tackle this great challenge."
New-York university of Prague
"I chose my accommodation online, via the university website, they do have plenty of student accommodations near the campus, for very reasonable prices. The campus itself is central but not located in the tourist area, which was very pleasant as we had the chance to be living near the locals, getting immersed in their culture. For my first 5 days, we had an orientation week, in which they showed us everything that we needed to know about the city, where to go out, where to do our shopping, the places to visit etc.. we even had Czech classes to learn the basics.
After a few weeks spent there, I understood that this university had a unique advantage over the others, even though it was American, with teachers and programmes coming from the US, the students were coming from all over the world. Prague is such a well-known city when it comes to travel, and you can find a lot of different cultures mixed within one campus! It is a wonderful experience to have: meeting different people, embracing different cultures, etc. and it helped be grow-up in a very short amount of time. I LOVED IT!
If there is one thing that I have discovered there, it is me. I think that we are more ourselves abroad than we are at home, not knowing anyone around you pushes you to be your true self. You do not realise when you are there that you are changing, but you do, and a few months after coming back to your regular life, you'll understand that you did!
I can proudly say that after 4 months in the Czech Republic, I have friends from every continent, and we have planned to visit each other throughout 2022!"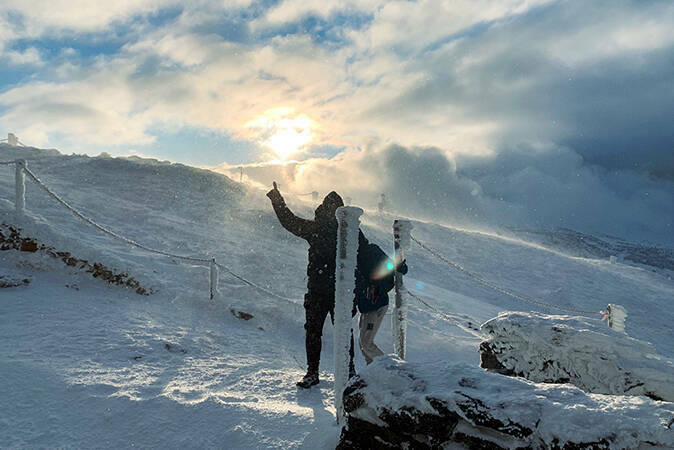 Side trips
"Prague has a unique location, it really is the centre of Europe, so I've taken the opportunity to do as much as possible. I went climbing and hiking in the Czech Republic, I also went to discover Krakow in Poland, Budapest in Hungary, Amsterdam in the Netherlands, and Dresden in Germany. The trains and flights were very cheap to travel to these European countries, so we took advantage of it."
What is next ?
"Now that I have improved my English, I just love to speak it, that's why I'd love to go to Canada next, there might be an opportunity for me to do my second semester in Montreal, nothing has been finalised yet, but I'm hopeful."
Découvrez nos formations
Un diplôme de niveau bac+5 est courant pour ce type de métier. Un bachelor associé à un master ou un Programme Grande École en 5 ans permet de développer des compétences diverses. En effet, en plus d'élargir ses connaissances sur le marché du sport, les étudiants se spécialisent dans le management, la communication et le marketing du sport.
Toutes nos formations