GSBM Study Trip, ISPO European's leading sports trade fair
Rencontre
International
20/12/22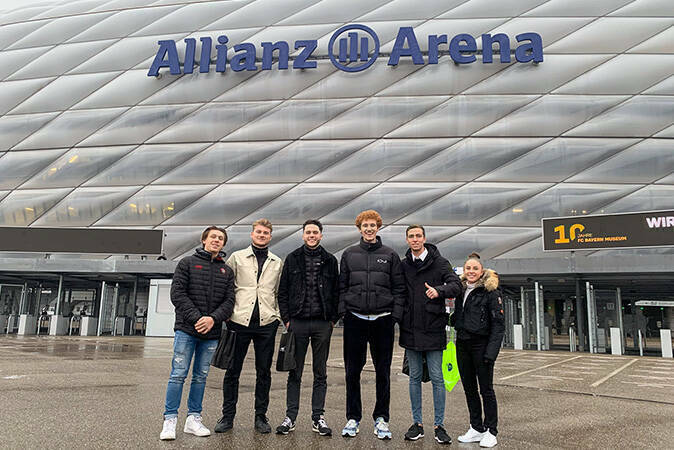 The ISPO trade fairs
At dawn, on a smoggy Sunday morning late November, our Global Sport Business Master students (GSBM 1) landed in Munich – one of the most iconic European cities when it comes to sports. During their first year of the international Masters programme, our AMOScians learn about the European market, and there is no better case study than the European's leading sports trade fair: ISPO.
During 4 days, hundreds of companies showcased their latest innovative products on outdoors winter sports, while looking for new partnerships, and clients to shape the future of sports together.
ISPO Munich is certainly a stage for solutions-oriented dialogues. From digitalisation to sustainability, the sports industry is facing several challenges, and what better than uniting the main players in the market, to exchange ideas, visions, and perspectives.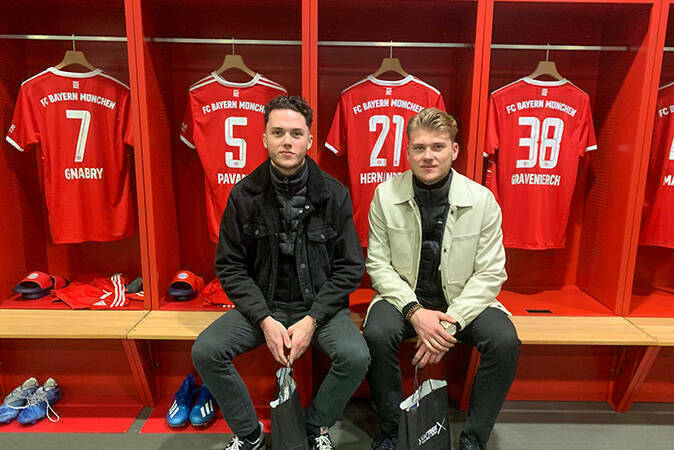 An opportunity to network
When surrounded by many worldwide brands and truly innovative products, it is easy to forget the reason of your presence, but it did not blur the vision of our students.
Armand Ronvel (AMOS London) describes it here, « Professionals were very accessible, it did not matter if we were students, they took time to explain their different ranges of products as well as giving us tips for our future careers, and insights about the market. »
For Maxime Jos (AMOS London) it was « a superb opportunity. I did not realise how big it was before getting there, just mind-blowing. It is impossible not to find the aspect of sports that is of interest to you, I am passionate about the fashion and retail aspect of sports, and there was so much in there for me. »
What else has Munich to offer ?
Leaving ISPO on the side, our students got to discover the other facets that make Munich a World Sports capital.
The Allianz Arena Stadium
On their second day, after a morning spent networking at the trade show, the AMOScians experienced the atmosphere of the Allianz Arena. As they walked out of the tunnel, they went through the changing and the press conference rooms and discovered the fascinating details that make this stadium unique in its structural design.
After the tour, the AMOScians immersed themselves in the German champion's history by heading to the FC Bayern Museum. From the founding of the club, in 1900, to its current successes, our students lived a journey through time in the largest football museum of the country.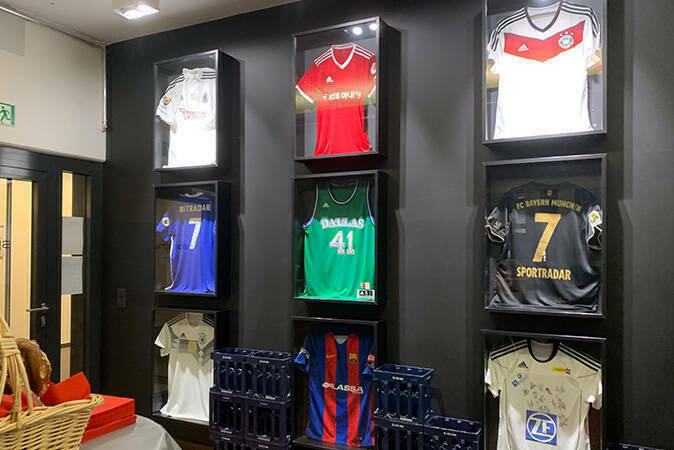 The BMW Museum
On the third day, our students went to the BMW Museum to uncover 100 years of existence of this fascinating, innovative, and dynamic automotive company.
Sport radar conference
On the same day, in the afternoon, the students headed to the office of the world's leading sports technology company, Sport Radar, to attend a conference given by its head of integrity, Andrea, about the company's missions and visions. Part of the firm's mission is to protect sport from integrity threats, such as match-fixing, doping and other fraud misconducts which was, understandably, of high interest to our students.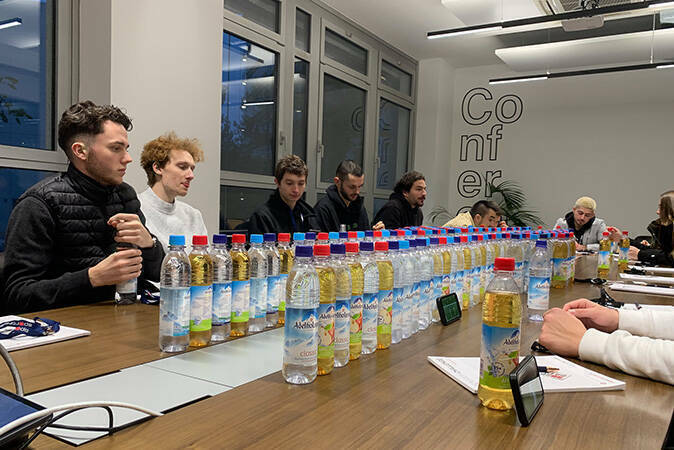 Markets
To end this study trip, which as full of discoveries, networking and visits, our students went out to yet another famous aspect of Munich, but not sports related this time: the Bavarian Christmas Market. A great way to enjoy the German culinary culture as well as the magnificent architecture of the Marienplatz.
All in all, it was a wonderful few days for our AMOScians who will be heading, next year, to Seoul, South Korea, for another highly anticipated Sport Business Seminar.
Written by Guillaume Faure, Communications Officer AMOS London
Découvrez nos formations
Un diplôme de niveau bac+5 est courant pour ce type de métier. Un bachelor associé à un master ou un Programme Grande École en 5 ans permet de développer des compétences diverses. En effet, en plus d'élargir ses connaissances sur le marché du sport, les étudiants se spécialisent dans le management, la communication et le marketing du sport.
Toutes nos formations