Welcome to ISPO, GSBM Study Trip in Munich
International
Munich
22/07/22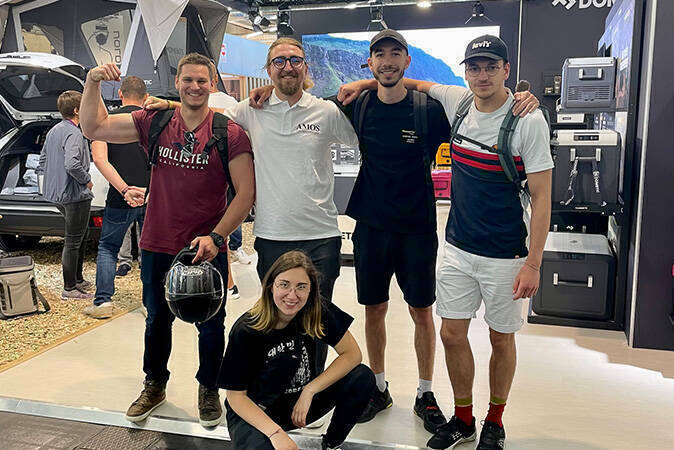 Willkommen in Munchen
Once again, our GSBM students have hit the road. This time they did not have to cross the entire world, but only their own border to join our German neighbour in Munich, only a week after coming back from a month-long seminar in Seoul; Yes, this 1st year of Global Sport Business Master is an intensive one!
Hence, what good reasons would send them to yet another country? Well, first, Germany has organised for the past few years Europe's largest outdoor trade fair known as "Outdoor by ISPO". This show which was held for the first time in Germany in 2019 welcomes a total of 300 exhibitors (85% of whom are international), and thousands of visitors from over 90 countries over 30 000 square meters.
Secondly, the primary product sold by ISPO is its valuable connections. Indeed, throughout these 3 days, companies could discuss with potential buyers, extend their network with corporations established in foreign markets, create partnerships, and discover some of the new trends.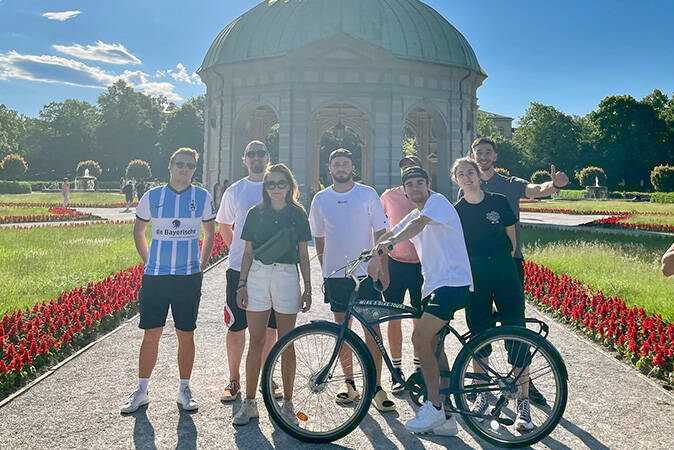 On the third day of the trade fair, students were able to discuss with the European sales manager of Kathmandu, an outdoor brand born in New Zealand in 1987, currently expanding to the European and American markets and this is what they expressed: "It is very important for us to attend this sports trade show in Munich. One of our outfits which is a 100% biodegradable jacket won the ISPO award for this season, and it is also a pleasure to meet with journalists and important strategic buyers to discuss our upcoming projects that we are developing in Europe".
ISPO, the largest trade convention for Sports Business
But all these opportunities do not only appeal to professionals, Pierre-Yves – one of our GSBM students – tells us "It was a great experience, not only to discover the newest trends related to outdoor sports but also to expand our network. We had the chance to discuss with some highly ranked professionals, in charge of the European development of their brand, and this is exactly why students, like us, must come to ISPO".
ISPO has truly been a great experience for our students, but a few more surprises were awaiting them. Throughout their stay, they had the opportunity to visit the Olympic Park (built in 1972), the Allianz Arena (home of the Bayern Munich), and to cycle around Munich city centre.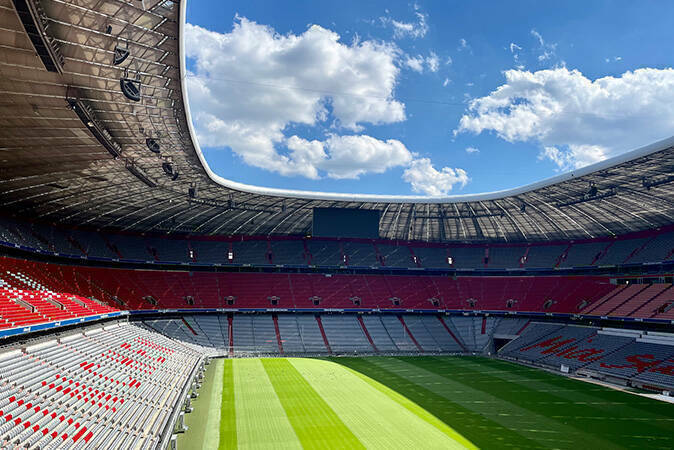 This Bavarian trip was a real success for our students. We now have to say Goodbye to Germany, but not for a long time, as the 2022/2023 class of GSBM 1 will be coming to Munich for the next ISPO trade show in November, this time entirely dedicated to Winter Sports. Auf Wiedersehen!
Découvrez nos formations
Un diplôme de niveau bac+5 est courant pour ce type de métier. Un bachelor associé à un master ou un Programme Grande École en 5 ans permet de développer des compétences diverses. En effet, en plus d'élargir ses connaissances sur le marché du sport, les étudiants se spécialisent dans le management, la communication et le marketing du sport.
Toutes nos formations