Interview Nicole Allison, executive director WCWFC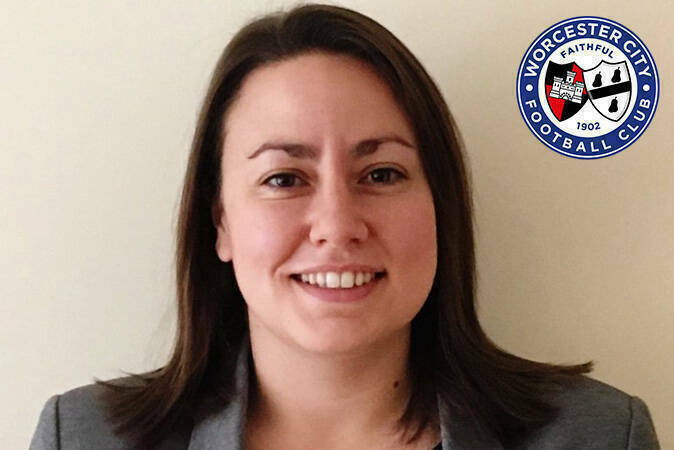 Today, we had the great pleasure to interview Nicole Allison, who is a women football expert and the Executive Director at the WCWFC. The occasion to speak about her position in the club, how everything has started, her vision for her football club as well as the global women football.
The role as an executive in the Worcester Club
We announced our takeover of the club in March 2021, on international women's day last year, of me being the executive director and co-owner of the club, to drive not just Worcester city women forward but women and girls' football in the whole of Worcestershire and county. I've been very fortunate to be given that opportunity and I take my duty to young girls and women extremely seriously, and that they should have equal opportunities to have a career in football, this is my passion, it's what drives me. So, my role is everything off the pitch – to drive the club forward and to grow the club.
The vision for the coming years
We've done a lot of work to build the club in a way that has a talent pathway, so we produce young talents and give them opportunities in the first team. It's about developing a club, a sustainable club with the infrastructures that we already have in place. That's what I know I'm good at – building a team of staff around us and building a group of players that believe in the vision as well and in the project because they are key.
What my business partner and I always wanted to create with the club is this feeling of a family, and that is exactly what we are building now. For the first team, from next season, we want to be very competitive. We want to start focusing on promotions through the tiers. But for this first season, it has been very much youth development, fan experience and brand building, in and around Worcester, and we have done a fantastic job.
Her marketing approach
I think it is important when you are a club, a brand, to think of women's football differently and recognize that it has different needs, as it has different audiences. It is closer to a gender balance, which is extremely attractive to sponsors. It is then about how you can communicate about that from a marketing perspective.
I think digital has been crucial in the growth, and mostly around England now. Digital allows people to be their own content creators. Particularly when I look at Worcester, a huge amount of our growth has been through our social media channels because we know that our age group is generally younger. We connect with students, and so they are following us on Instagram and TikTok. We have Facebook – which tends to be probably an older audience now, and YouTube.
So digital is – of course – huge and I think what I encourage people to do in the women's game is to be more open. In women's football, you can be different, you can be innovative because it's probably a bit less tribal in terms of the support. You have a bit of room for freedom to do different things from a content perspective. So, an approach certainly, would be getting the digital strategy right and thinking about the different channels: what is Facebook good for, what is Instagram good for? And the demographics, knowing your research, knowing your stats, knowing your audience is key across absolutely everything.
Media coverage
From a top-level professional side, it has really improved in England. Big papers like The Telegraph commit to employing journalists specifically for women's football and the coverage has been fantastic. We do not get this at Worcester. We've had only one local journalist come and cover one of our matches. I get students to come and write match reports, and other content.
I think the national governing bodies need to start thinking about how we grow the game from lower levels as well. They have done a great job at developing the professional side of things and the coverage is increasing massively, which is great. But then we have got to think also about how we are going to get that trickle effect down to the lower grassroots as well. There is always a long way to go, but some research – which was done 7 to 10 years ago – found that and, if I remember well, only 4% of sports' news were women's. But we only see it at the top, at the elite level as opposed to the local level.
A message for younger students willing to work in the sports industry
I think my main message would be to" go for it". Don't hold back in terms of seeing a job. If you want a job with a particular organization, connect with them. I first got my foot in the door of the football industry because I wrote emails to almost every sports business in London. Nowadays you can connect via LinkedIn, you can do so much more. I think as women, we must put ourselves out there more. So, the message is to keep being confident and go for it and sell yourself. Really understand what your value is and what you would bring to the table.
We need more diversity in the sports industry. Diversity brings diverse ideas and new ideas bring better businesses. It is not just the right thing to do to have diversity, more women in boardrooms, women in decision-making positions, it is also better for business as well. It will economically stronger. So be confident in that, and know what you want, know who you are, know how to sell yourself and go out there and do it!