European Bachelor Sport Marketing and Event Management
We invite you to enter a world where sport and its values are omnipresent. Enter a world of passions, emotions and sensations. Integrate into a market that never stops reinventing itself. Build the future of sports with us !
Highlights of the European Bachelor in Sport Marketing and Event Management
Unique work experiences

Year 1

Unique work experiences

Year 1

1 year course in Madrid, Spain or Paris, France

Professional experience in France or abroad

Optional seminar in the UK – 1 week

1 year course in Madrid, Spain or Paris, France or London, UK

Open to Europe and the world

Year 3

Open to Europe and the world

Year 3

1 semester of courses in Paris, Madrid, Valencia, London or at a partner university
1 semester of international work experience
Our European Bachelor Sport Marketing and Event Management in details
This practical training prepares students to meet the challenges of the ever-changing sports industry. In addition, they will acquire the skills and expertise necessary to succeed in their careers.
Vue simple
Vue d'ensemble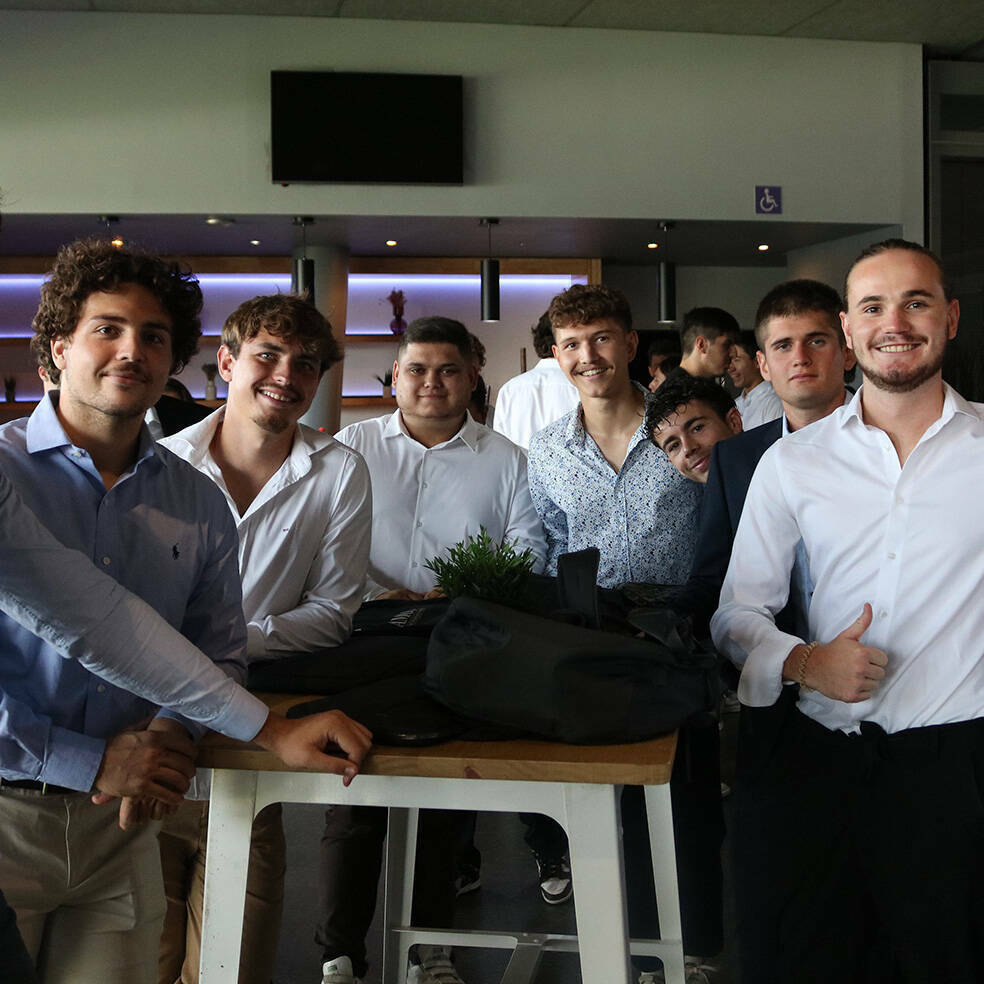 European and international opportunities
From the first year, opportunities in the international sports business world will open up to you.
You'll have the opportunity to discover many different sporting cultures through international work experience.
The main modules of the course :
Introduction to sports management
Sports law
Project management
Entrepreneurship and finance
Sport marketing
Sports event organization
Social and sustainable development in business
Business development
Digital tools
E-sport
Innovation in sport
Management skills
Career development
Conferences
YEAR 1
1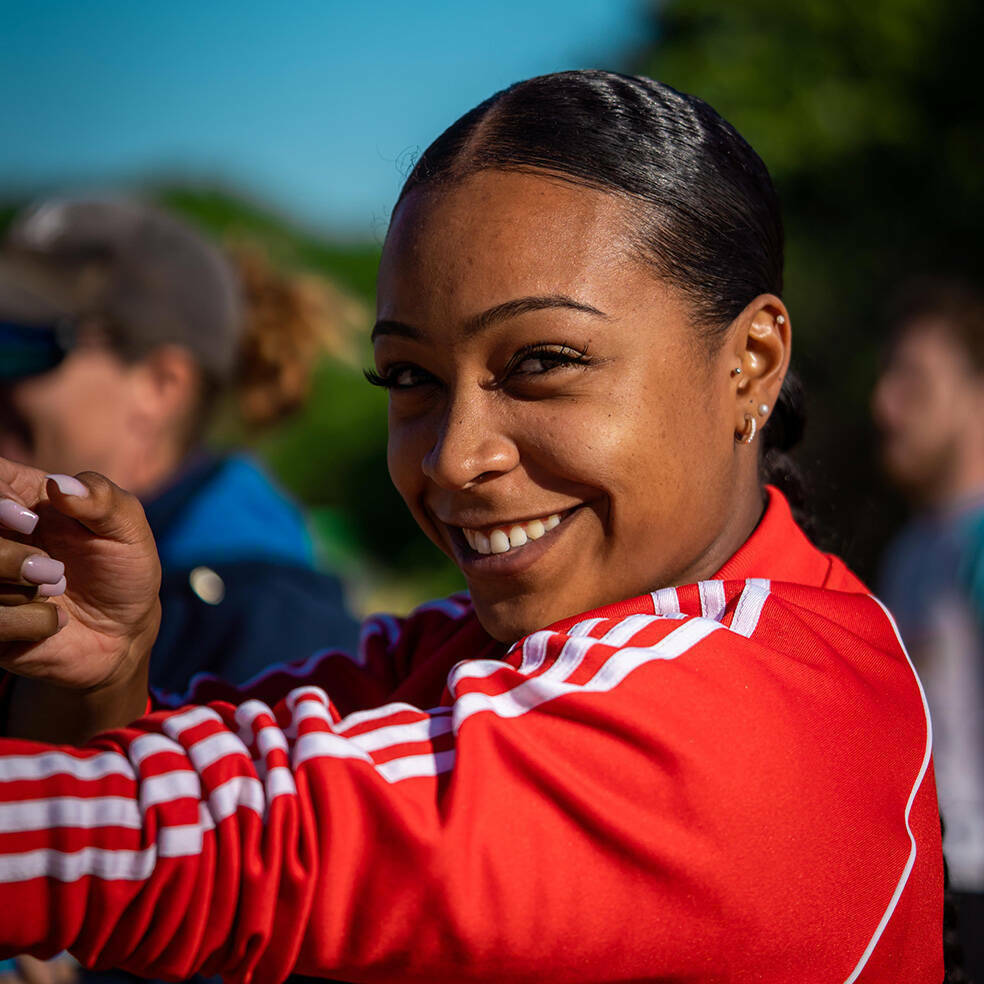 Work immersion
To develop your openness to the world and English language skills, you'll be able to take courses at our campuses in Madrid, Paris and London.
To build your future career, we have set up our schools in the heart of different cities and countries. We target the companies that match your profile and where you would like to take your first professional steps. You will find at AMOS the possibilities to create for yourself a network of professional experts in different sports sectors all around the world.
Year 2
2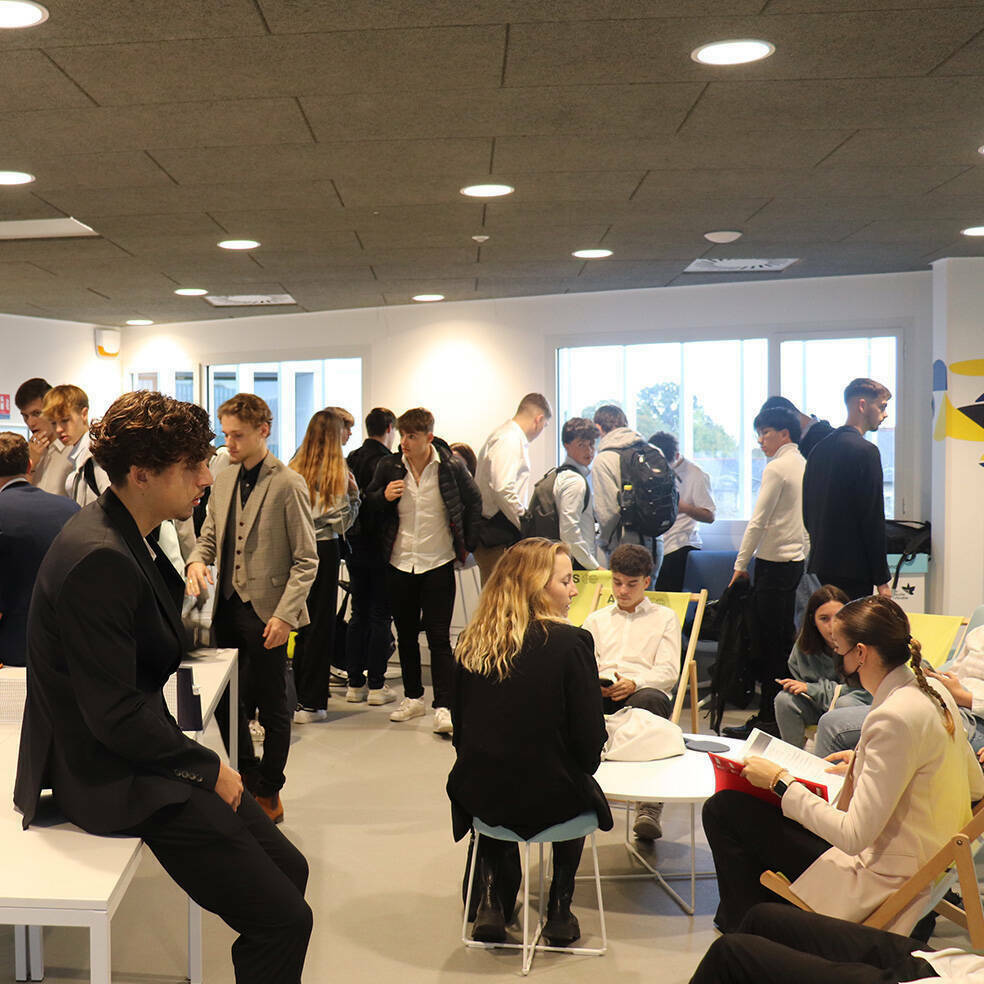 Becoming a sports business professional
This year focuses on professionalization in the sports business, opening up international opportunities.
With more than 32 partner universities all over the world, study trips, language courses, we propose you a variety of international experiences during your academic program.
Year 3
3
Degree and certification
Degree and Level 6 RNCP certification

Degree heading : "Sport Marketing and Event management" – Acquisition of 180 credits ECTS (European Credits Transfer System).
RNCP Certification Bachelor Sport Professions, Heading "Sport Marketing and Event Manager" (European Bachelor at the end of the 3rd year) registered in the National Directory of the Professional Certification, Level 6 – Recognized by the French state (OJ of 14/02/20).

Our students are assessed throughout the academic year by continuous assessment (homework, case studies, oral exams, etc.) and twice a year by mid-term exams. A professional dissertation will be written and presented to a jury at the end of the 3rd year. Certification is obtained by capitalising on all the skill blocks and defending the end-of-study dissertation.

Methods used and objectives

Methods used :

Our speakers are recognised experts who guide and support our students throughout their training. Their learning methods are based on the autonomy of students, who are regularly involved in their own training. The sessions alternate theoretical contributions with practical applications. Work and production in sub-groups are encouraged, as is international work experience.

Objectives :

Set up sporting and financial partnerships
Market sports products and services
Manage commercial activities in the sports sector
Manage events projects in the world of sport

Once you have obtained your level 6 RNCP cartifiaction, you can extend your training to obtain a Bac+5 by joining the Global Sport Business Master at AMOS.
Tuition fees 2023/2024
6 500€

• 1 year of classes in Spain (Madrid) or France (Paris)
• 2 periods of volunteering
• Optional : study trip in Paris or Madrid (1 week, 890€)

7 770€

• 1 year of classes in Spain (Madrid) or France (Paris)
• 2 periods of volunteering

 From 8 500€

• 1 semester of classes in Paris or in Madrid or in a partner university
• 4 months of internship abroad
• Individual coaching to get your first job
• Completion of a professional dissertation in English
• Defense in front of a board of examiners
Admissions conditions
Turn your passion for sport into a career by choosing one of our specialized courses from Bac+3 to Bac+5, in marketing, communication, sponsorship, events, media…
Submit your information and supporting documents. Join an interview and accomplish a written test online. Receive your admission decision. Confirm your enrolment in the program.

Paseo del Prado 40
28014 Madrid, Spain

80 rue de la Croix Nivert
75015 Paris, France

admission@amos-paris.fr

admission@amos-madrid.es