Influencing the entire regional sports landscape
The Lyon school is an integral part of the sport, economic and cultural landscape of the first metropolitan area created in France. Its influence extends throughout the Auvergne Rhône-Alpes region while attracting students from 50 departments.
At the foot of Croix Rousse, the land of the Canut silk workers, the school weaves links with the new economic models of sport business (with private input and the support of the Metropolitan area): from the Mur de Lyon (100% private), which has become Climb Up (the world's first group of climbing walls with 15 rooms and a total of 25 planned for 2019), to the OL's Groupama Stadium, and the LOU Rugby, boosted by its main shareholder, GL Events, the world leader in its sector (Olivier Ginon, CEO), not to mention the Parker Academy, AMOS has grabbed the rebound!
At the same time, this new model is based on and supports popular inter-generation events like the SaintéLyon, the Beaujolais Marathon, the Sopra Steria Open, the Mudday, the Women's Soccer World Cup, etc., which contribute to the professionalization of the sector and the creation of employment: a target for our students!
Numerous lecturers attentive to our students
Finally, situated near the mountains, AMOS Lyon students developed their professional experience during the FIS Telemark World Cup in Pralognan in 2019, 2020 and 2021! Numerous lecturers in the field of mountain sports transmit the specific skills related to winter sports to our students, including professionals of event management, equipment manufacturers like Salomon, the communications and press relations managers of outdoor equipment manufacturers but also the directors of the tourist offices of ski resorts.
*Source: 2020/2021 graduate employment survey, 6 months after earning Level 7 certification – Updated December 2022 for all AMOS campuses.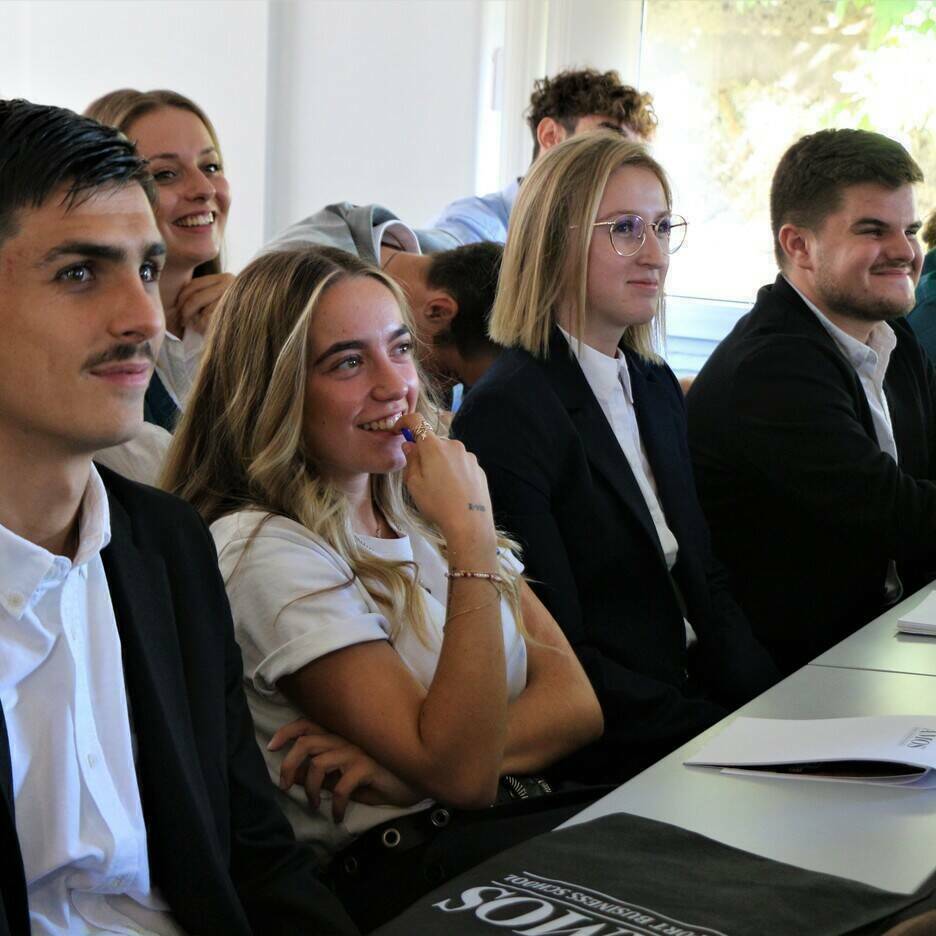 3000
students on all AMOS campuses
250
professional lecturers on all AMOS campuses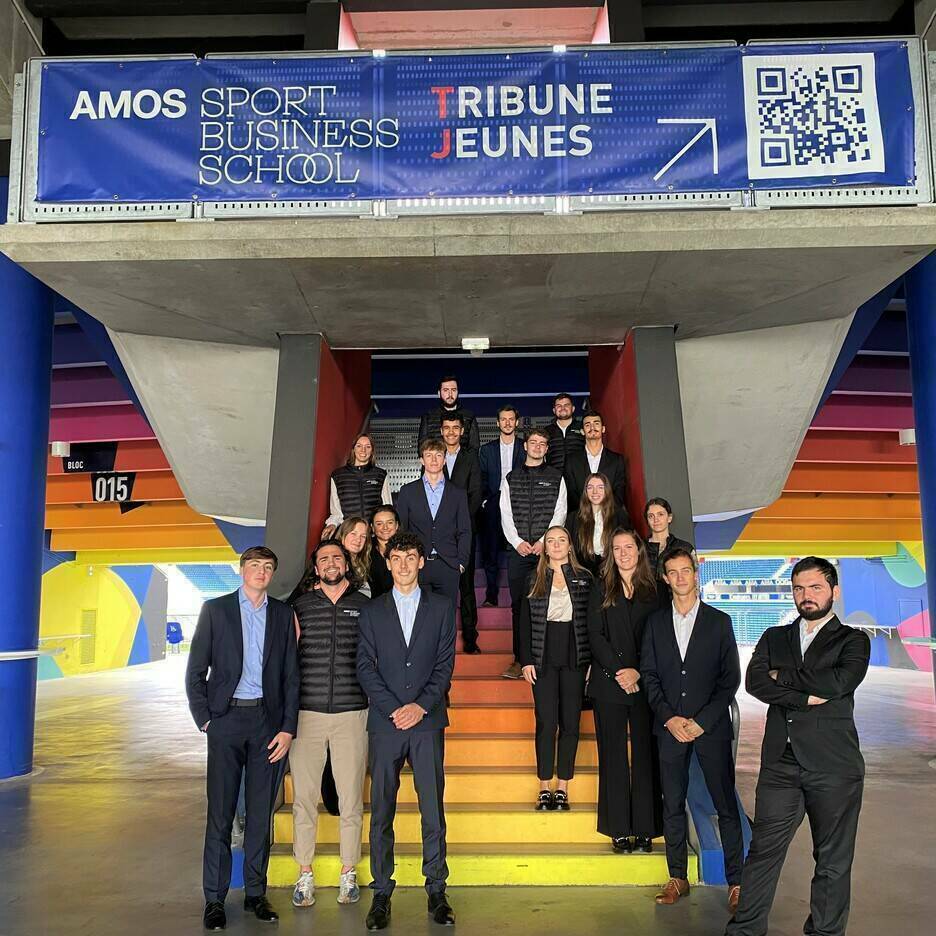 1500
companies recruit our students throughout France
88%
of graduates in work*
All AMOS course programs
View the Bachelor's and Master's degrees available on the campus. Post-baccalaureate, Bac+3 to Bac+5 course programs. Level 6 & 7 certificates.
All our courses
News from the AMOS Lyon campus
See the interviews of our students in the field, the testimonials of our alumni, the new partnerships signed with local sports organizations, etc.
All news AMOS Lyon
Companies that recruit our students
Discover our partner companies and the sports organizations that recruit our students.
Our partners
Our partners
Brochure
Request an information brochure on our courses. It is never too late to fulfil your dream and work in the Sports Business industry.
Request your brochure
Entrance exam
Choose the place and date of the entrance exam (on campus or via video conference) at one of our 14 French campuses.
Apply online
Take a virtual tour of our campus