The city of Dukes, an ideal playing field
Among the leading regions for sports in France, Nantes offers rich and varied opportunities for sports. Even if the region's sports are based on the presence of emblematic clubs, Nantes is also characterized by the dynamics of its sport activities.
Whether it be show sports, leisure, high-performance sports, major events or outdoor activities, sports are everywhere.
The attractiveness of this region is characterized not only by its history but also by the way it continuously reinvents itself, as demonstrated by the wealth of projects and local initiatives. So, if there is one place that AMOS must be to contribute to the development of tomorrow's sports, it is certainly in the heart of Nantes!
Regional dynamics driven by sports
Because sport is the link between the economy, society, education, health, tourism and emotions, it is the school's project to train the future stakeholders of the region and provide them with support for the fulfillment of specific and innovative projects.
*Source: 2020/2021 graduate employment survey, 6 months after earning Level 7 certification – Updated December 2022 for all AMOS campuses.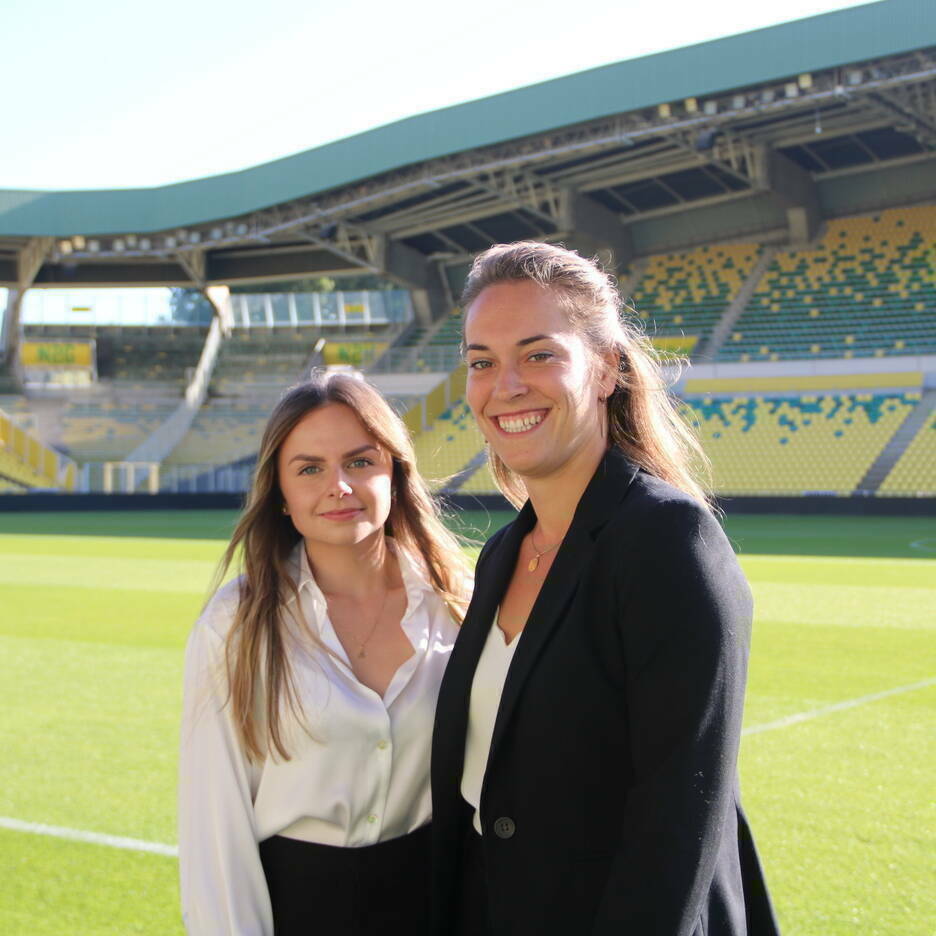 3000
students on all AMOS campuses
250
professional lecturers on all AMOS campuses
1500
companies recruit our students throughout France
88%
of graduates in work*
All AMOS course programs
View the Bachelor's and Master's degrees available on the campus. Post-baccalaureate, Bac+3 to Bac+5 course programs. Level 6 & 7 certificates.
All our courses
News from the AMOS Nantes campus
See the interviews of our students in the field, the testimonials of our alumni, the new partnerships signed with local sports organizations, etc.
All the news AMOS Nantes
Companies that recruit our students
Discover our partner companies and the sports organizations that recruit our students.
Our partners
Our partners
Brochure
Request an information brochure on our courses. It is never too late to fulfil your dream and work in the Sports Business industry.
Request your brochure
Entrance exam
Choose the place and date of the entrance exam (on campus or via video conference) at one of our 14 French campuses.
Postulez en ligne
Take a virtual tour of our campus