Interview with Titouan, 1st international experience at AMOS London
Meeting
International
Lyon
London
30/10/23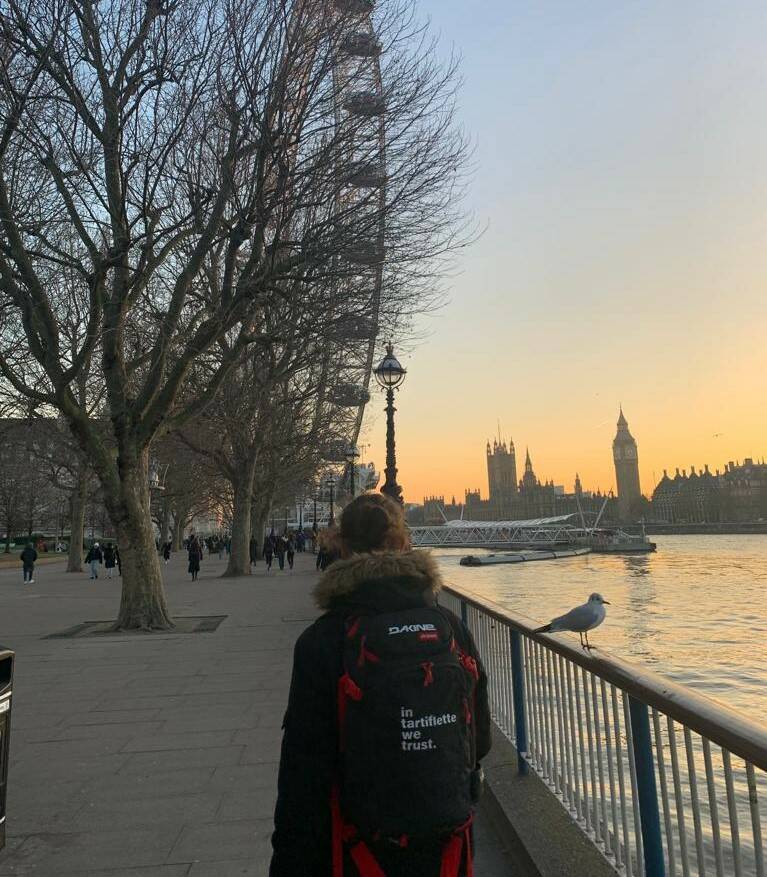 Currently in his 2nd year at AMOS Lyon, Titouan looks back on his 1st international experience at AMOS London. This 4-month stay is compulsory as part of his studies in sports business.  
Titouan, was London your 1st experience abroad?
I've already been to Spain while in high school, but only for a week. I still live with my parents because the school is close to where I live in France, so going to live with your mates in a new city is an incredible experience. You grow up all of a sudden, you have to organise your shopping, organise your day, organise your housework. And then there's the whole house-hunting part, which is complicated because you can't see the flat beforehand.  
How are you finding the campus and mixing with other Amoscians?  
The campus is well located, close to public transport stations. Some of the classrooms are much bigger than what I had in Lyon and there are also smaller classes, so it's really cool. There's plenty of room to eat and lots of little shops around. We can go for a walk in Greenwich Park or eat by the Thames. We met the other Amoscians last year during the London seminar, but that was only with one campus. It's great that we've met them again here. We can all share our sporting knowledge; we talk and mix, learn from each other as we come from different way of lives but we all share the same passion.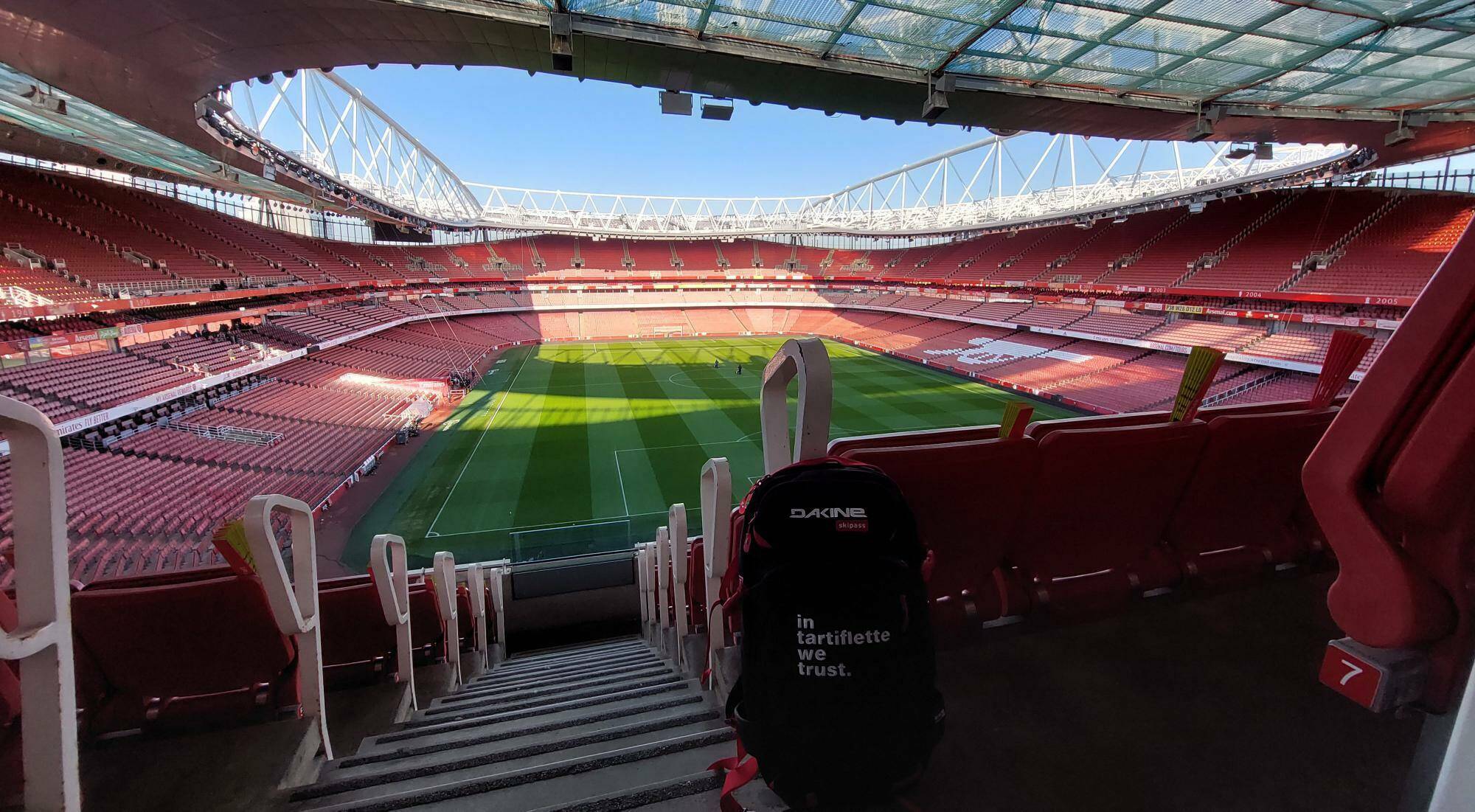 As far as work experience is concerned, you're the only student who has done so many EP's.  
In fact, I only missed one. The 10km Winter Run and the London Landmark half marathon, but they were on the same day as the Putney half marathon. I went straight for the EP at Arsenal, the very first one. We weren't in London yet when they suggested it.  
I like football, but in London I wasn't prepared to spend a lot of money to go and see a stadium like this, so I thought it would be a good opportunity to visit this legendary stadium. We were free in the stadium; we could go through the dressing rooms and go to the edge of the pitch. It was a great experience to discover this iconic stadium.  
What have you learnt from these experiences?  
In London, I think it's much more inclusive than in Lyon. In Lyon, there must be a 10km race every 3 to 4 weeks. There's a lot less pressure in London to do your 1st half or your 1st 10km race because there are more opportunities. 
How did the language barrier affect your stay?  
Before coming, I wondered how I was going to learn English outside the classroom. That's one of the disadvantages of being French. At home with your flatmates and friends, you speak French, between classes, you speak French and as soon as you go out, you speak French too. I arrived with a not too bad level, B2 or thereabouts. All the courses we've had and all the presentations we've had to make have helped us to develop a more fluent language. What you have to do is chat with foreigners whenever you get the chance.  
Did you continue to do sport in London?  
I didn't want to purchase a licence because the athletics club was too far from where I live. So, I run, there are lots of parks around. That's the cool thing about London, you can vary your runs throughout the semester. I also go cycling. I've hired one here and I cycle to school. I've got 1 hour in the day, which is nice. It's also a great way to meet up with friends for football, golf and bowling. From France, my coach sent me programmes so I could keep training. Being in a club would have been a good opportunity to speak English, but it was too far away and too expensive.  
Do you compete in athletics?  
Yes, we have a whole cross-country season in the winter from September to February, with mud races of between 8 to 10km. These are races with climbs, descents, bends, and mud. Our training is special. It's not just about the track, we do hill training, we're getting used to not forcing people but working on the mind because that's really important in athletics, whether it's this kind of race or track races. On the track, you need intensity because it's not the same committed rhythm. Personally, I run long distances because that's the way my body is built, so I'm more into half-marathons.  
Have you done any of these before?  
I've run 3 half-marathons, clocking up a time of 1 hour 26 minutes. I train 4 times a week, not forgetting competitions. This year, I'm preparing for the 78km Sainté-Lyon. 78km and 1005m of ascent. It will be the first trail of my life. As part of my training, I'll be doing half-marathons because that's part of my preparation. I'll have a big programme starting at the beginning of August before the start of the race on December 2.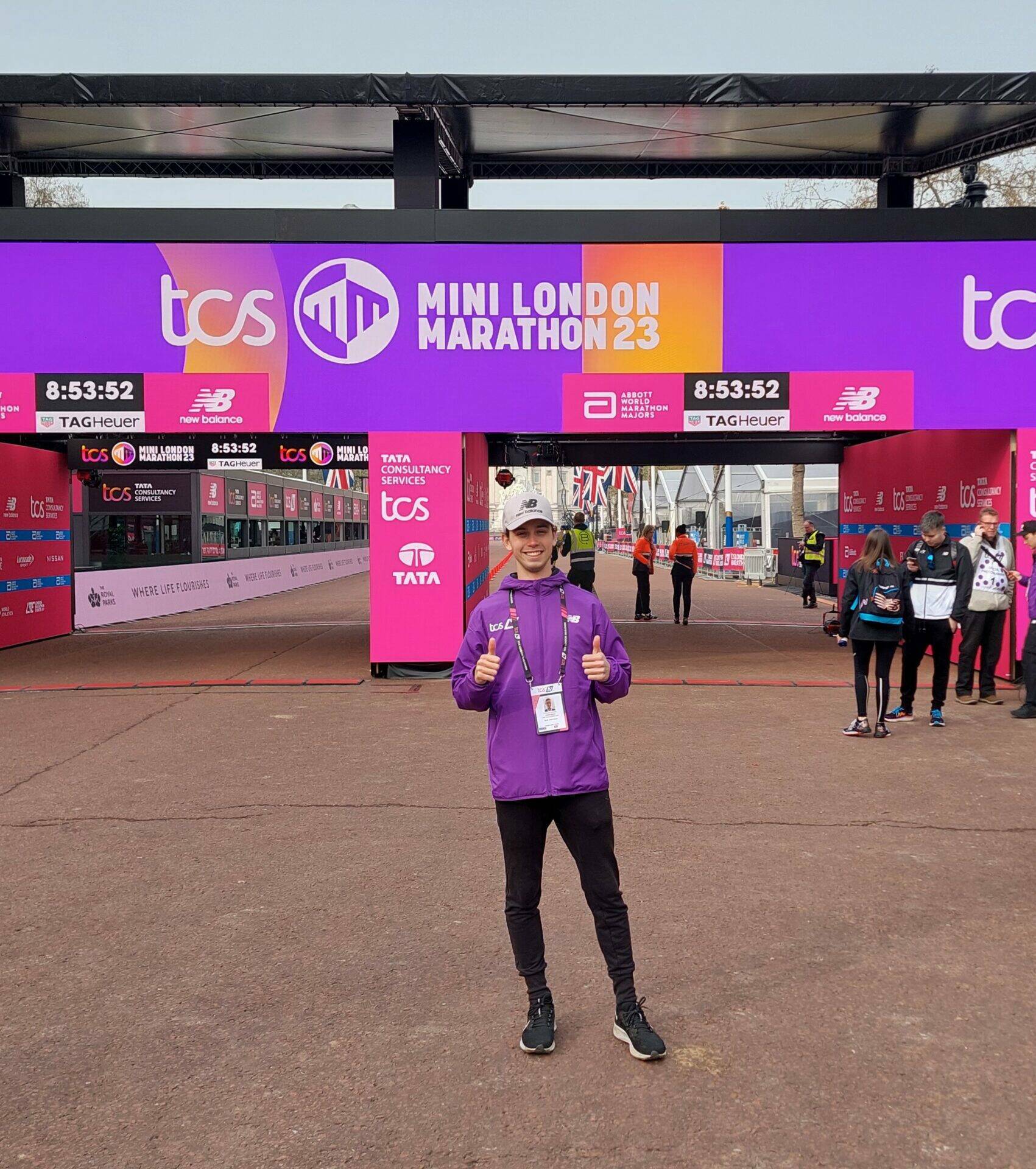 Are you considering a career abroad?  
I'm very attached to France, and I'd really like to stay there, but I hope to find an international company to work on global projects. 
And what do you plan to do next year?  
I'm going to do a sandwich course in a cycling club. I was in the same company during my 1st year placement as an events assistant. I followed and organised 2 events for the club and followed a team that now competes in National 1. There's the whole aspect of internal and external events. After that, I'll either do more work-study or aim for bigger things.  
We'd like to thank Titouan for his time and kindness. 
Written by Guillaume Faure 
Communications and Events Officer, AMOS London