Companies that recruit our students
Since 2005, all the players of sport business solicit us for help with the recruitment of their future team members. The AMOS school is known to all and recognized throughout the sports sector.

This relationship of trust enables our students to apply with the benefit of the various skills they have acquired during their training and thanks to the positive footprint left by their elders.
Our partners
Companies that are committed to our campuses
Whether to participate in conferences, to enable students to work on case studies related to classroom theory or to share entrepreneurial experience, sports businesses and organizations are involved at every level at AMOS.
Through the Entrepreneurship Days, Masterclasses, seminars and work experience, businesses are present everywhere on our campuses.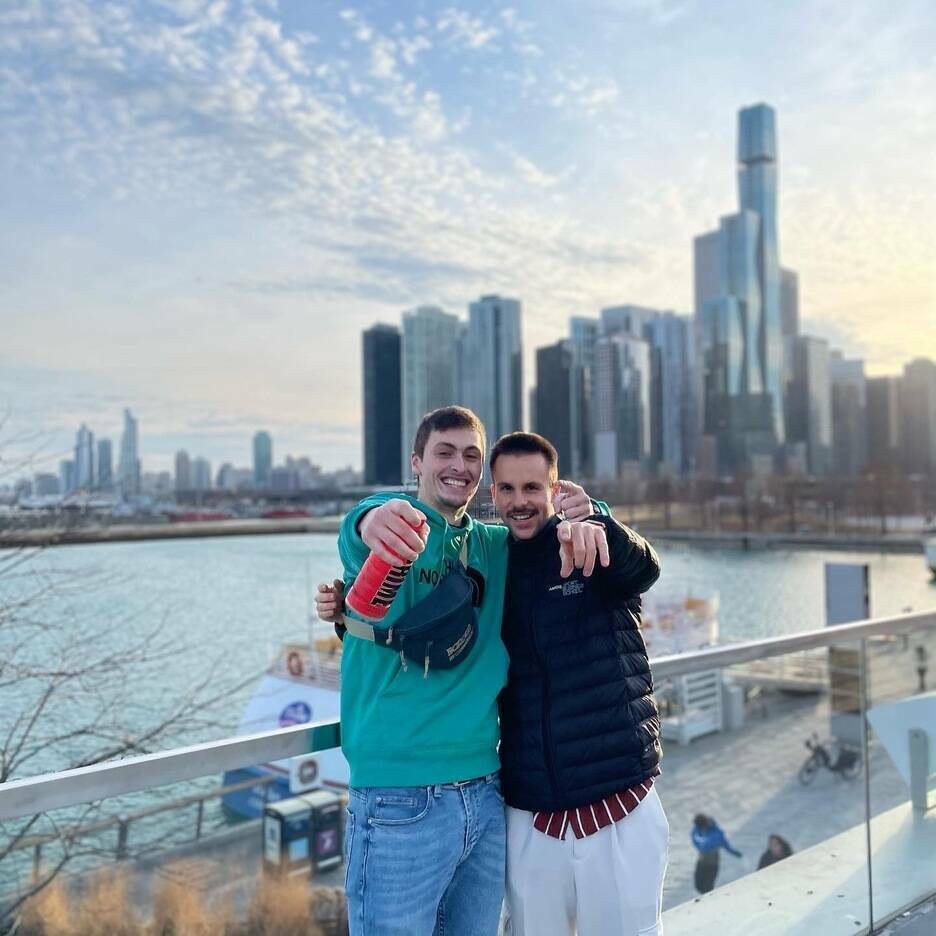 1500
partner organizations
17
campuses in France and abroad
Companies that recruit our students
Equipment manufacturers, sports equipment distributors
Companies that recruit our students
ADIDAS
QUICKSILVER
MADEWIS
SPOREO
BILLABONG
LACOSTE
LE COQ SPORTIF
NIKE
TOM TOM
RENAULT SPORT RACING
SALOMON
ASICS
NEW BALANCE
DECATHLON
GO SPORT
ASICS
OXBOW
NEW BALANCE
…
The fitness and recreational sports sector
Companies that recruit our students
UCPA
FDJ
URBAN SOCCER
CMG SPORT CLUB
WINAMAX
NEONESS
RECREA
URBAN CHALLENGE
HOOPS FACTORY
KEEPCOOL
LE FIVE
LETROT
SIMALTI
L'ORANGE BLEUE
GO PARK
PMU
AS FITNESS
…
Media and new media
Companies that recruit our students
WEBEDIA
CANAL +
BEIN SPORT
L'EQUIPE
EUROSPORT
M6
RMC
MEDIA365
RTL
LE VESTIAIRE NANTAIS
…
Federations and Sports Clubs
Companies that recruit our students
STADE RENNAIS
FC NANTES
FENIX HANDBALL
STADE TOULOUSAIN
FONTENILLES FC
JSA
CHELSEA FOOTBALL CLUB
A.S MONACO
NBA
RC LENS
LOSC
FEDERATION FRANCAISE DE TENNIS DE TABLE
OLYMPIQUE DE MARSEILLE
OLYMPIQUE LYONNAIS
NICE VOLLEY BALL
…
Marketing, communication and digital sport consultancies
Companies that recruit our students
HAVAS SPORT & ENTERTAINMENT
QUATERBACK
OPTA
LAGARDERE SPORTS AND ENTERTAINMENT
SPORTLAB GROUP
ORANGE
SPORTTEASY
YOUFOOT
EDF
BCM SPORTS
STADLINE
…
Companies that recruit our students
ADIDAS
QUICKSILVER
MADEWIS
SPOREO
BILLABONG
LACOSTE
LE COQ SPORTIF
NIKE
TOM TOM
RENAULT SPORT RACING
SALOMON
ASICS
NEW BALANCE
DECATHLON
GO SPORT
ASICS
OXBOW
NEW BALANCE
…
Companies that recruit our students
UCPA
FDJ
URBAN SOCCER
CMG SPORT CLUB
WINAMAX
NEONESS
RECREA
URBAN CHALLENGE
HOOPS FACTORY
KEEPCOOL
LE FIVE
LETROT
SIMALTI
L'ORANGE BLEUE
GO PARK
PMU
AS FITNESS
…
Companies that recruit our students
WEBEDIA
CANAL +
BEIN SPORT
L'EQUIPE
EUROSPORT
M6
RMC
MEDIA365
RTL
LE VESTIAIRE NANTAIS
…
Companies that recruit our students
STADE RENNAIS
FC NANTES
FENIX HANDBALL
STADE TOULOUSAIN
FONTENILLES FC
JSA
CHELSEA FOOTBALL CLUB
A.S MONACO
NBA
RC LENS
LOSC
FEDERATION FRANCAISE DE TENNIS DE TABLE
OLYMPIQUE DE MARSEILLE
OLYMPIQUE LYONNAIS
NICE VOLLEY BALL
…
Companies that recruit our students
HAVAS SPORT & ENTERTAINMENT
QUATERBACK
OPTA
LAGARDERE SPORTS AND ENTERTAINMENT
SPORTLAB GROUP
ORANGE
SPORTTEASY
YOUFOOT
EDF
BCM SPORTS
STADLINE
…