GSBM student interview with Maxime, a strong passion for NFL
Meeting
International
London
04/10/23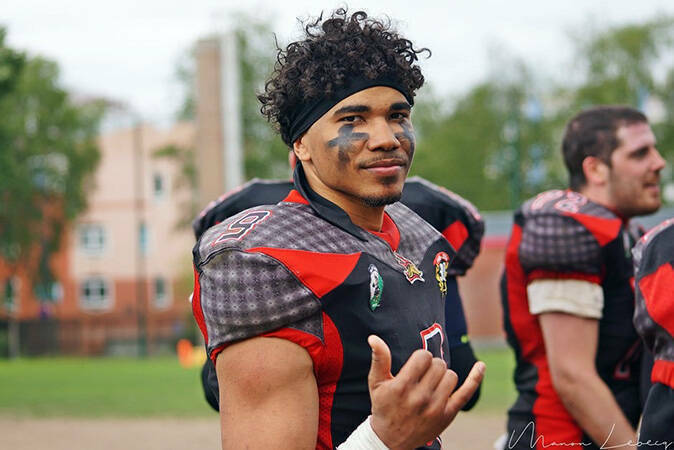 The Super Bowl is coming…
This 12th of February, 11:30pm, is the kick-off of one of the most anticipated sporting event of the year: the Super Bowl. This mega event which was viewed by over 200 million people last year will oppose the Chiefs to the Eagles, at the State Farm Stadium in Arizona.
Many of our students are fan of American sports, and this is the case for Maxime Jos – a Global Sport Business Master – 1st year student, from the London campus.
A strong passion for NFL
« I discovered American Football when I was a teenager by watching movies such as Maxi Papa and Always America. There is a fighting spirit in this sport that I love. I started to play when I moved to Lille, where I played for 2 years as a line backer, it was a dream. The number of strategies that go into one game has always fascinated me. » Maxime Jos
Currently, he does not have the opportunity to play… « I am focusing on martial arts, notably boxing, which I practice a few times a week, but hopefully in the years to come I will get back into it. » Maxime Jos
« When I was at PACE University, New York City, I went to watch the homecoming game of my university. It was an interesting experience. As I had been playing this sport for the last 2 years, I understood the several aspects of the games. » Maxime Jos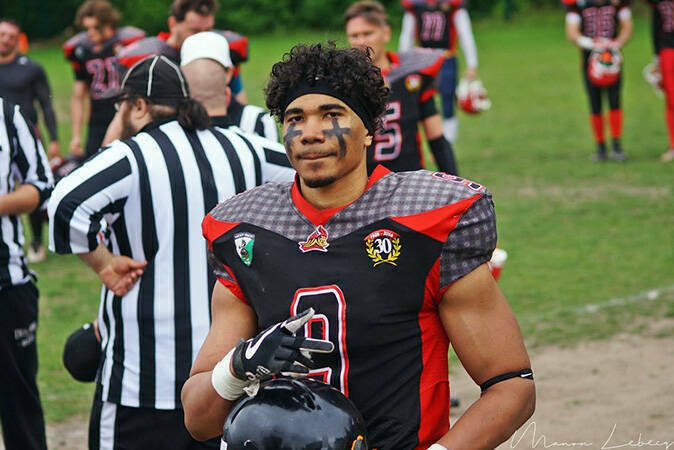 Luckily for Maxime, this opportunity presented itself again in his new city, London. For the past 15 years, NFL London has made a big effort to make the "American Game" popular beyond the United States.
In 2017, Roger Goodell, who was the league commissioner at the time, initiated the International Series. Since then, NFL teams have come to play in the UK on a yearly basis (except 2020 because of Covid 19).
"Since the UK attracts NFL teams to come and play on their territory, I had the chance to go to Wembley to see an NFL game a few months ago. There was a great atmosphere, a great spirit." Maxime Jos
Work experience for an NFL Agency
During the third year of the Bachelor program, our students have the opportunity to travel overseas and study for a semester in a partner university. Maxime took this option and fulfilled his dream by heading to the US.
Maxime went to PACE University (New York City), and, thanks to the J1 Visa, he was able to work for companies in the US once his semester was over. He jumped at the opportunity to discover a new market and develop his knowledge and passion for the NFL.
"I worked for an NFL agency in New Jersey. It was a great experience. I learned a lot about marketing, branding and prospecting. The job, at the time, was prospecting brands for the players. Players have their own interests, and they want to represent brands they feel comfortable with, so our job was to find these companies and negotiate for them. If I had the opportunity to do it again, I would, of course!" Maxime Jos
While pursuing his studies, Maxime keeps an eye on the NFL, and of course he will be watching on the Superbowl on February 12…
"I'll be in front of my TV, like every year, crazy with excitement!" Maxime Jos
Written by Guillaume Faure, Communications Officer AMOS London